A Comprehensive Guide on How to Choose the Perfect Lingerie Set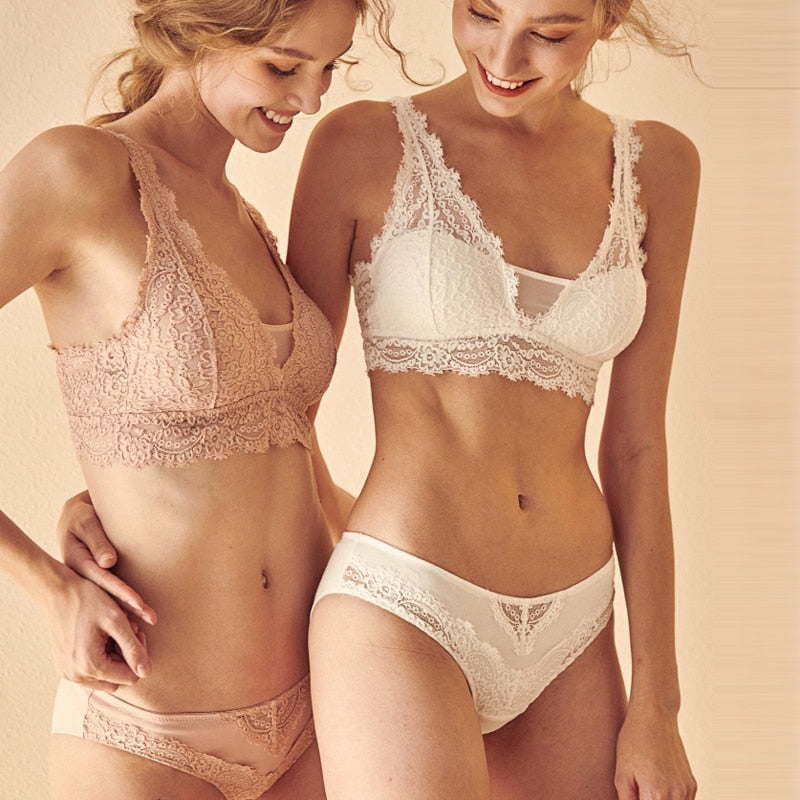 Choosing The Right Set
Choosing the right lingerie set can make you feel confident, empowered, and beautiful. With countless options available, it's essential to understand what suits your body type, preferences, and occasion. In this article, we will explore the key factors to consider when selecting a lingerie set, answer commonly asked questions, and provide valuable insights to help you make an informed decision.
Understand Your Body Type
Before diving into lingerie shopping, it's crucial to identify your body type. Understanding your shape will help you choose pieces that flatter your figure and enhance your best features. Here are some common body types and suitable lingerie suggestions:
Hourglass
Celebrate your curves with corsets, garter belts, and teddies that emphasize your waistline.
Pear-Shaped
Balance your proportions with A-line babydolls and chemises that highlight your upper body.
Apple-Shaped
Opt for babydolls with empire waists or high-cut teddies to create a slenderizing effect.
Athletic
Choose push-up bras, balconettes, or bralette sets to add curves and femininity.
Determine Your Size and Fit
Proper sizing is paramount for comfort and support. Follow these steps to find your perfect fit:
Measure Yourself
Use a measuring tape to determine your band size (around your ribcage just below your breasts) and cup size (around the fullest part of your bust). Online bra size calculators can also be helpful.
Consider the Brand
Sizes may vary between different lingerie brands, so refer to their size charts for accurate measurements.
Try It On
When shopping in-store, try on different sizes and styles to ensure a comfortable fit and proper support.
Selecting the Right Fabric
Lingerie comes in a variety of fabrics, each offering unique qualities. Consider the following options based on your preferences and the occasion:
Lace
Elegant and feminine, lace is a popular choice for lingerie. It adds a touch of romance and sensuality.
Satin
Known for its luxurious feel, satin lingerie provides a smooth and shiny finish, perfect for special occasions.
Cotton
If you prioritize comfort and breathability, opt for cotton lingerie, especially for everyday wear.
Mesh
Sheer and lightweight, mesh lingerie can be alluring and is often used in more provocative styles.
Style and Design
Choosing the right lingerie design depends on the occasion and personal preference. Here are some popular styles to consider:
Bra and Panty Sets
Versatile and classic, bra and panty sets are perfect for everyday wear and can be mixed and matched.
Babydolls
These loose-fitting, short nightgowns are flattering on various body types and offer a playful, romantic look.
Chemises
Similar to babydolls, chemises are longer and often feature adjustable straps, making them suitable for sleepwear or as a slip under clothing.
Teddies
A one-piece garment, teddies are alluring and can be worn as sexy lingerie or as part of a seductive outfit.
Frequently Asked Questions
How do I wash my lingerie?To maintain the quality of your lingerie, follow the care instructions provided by the manufacturer. Hand-washing in cold water with mild detergent is generally recommended, and avoid using a dryer; instead, air dry your lingerie.

What lingerie is best for a special occasion? For special occasions, consider luxurious fabrics like satin or silk, and opt for styles that make you feel confident and glamorous, such as corsets, bustiers, or bodysuits.

Can I wear lingerie under my everyday clothing? Absolutely! Many lingerie pieces are designed to be comfortable and seamless under clothing. Look for smooth fabrics, minimal embellishments, and styles that match your outfit's needs.
Conclusion
Choosing the perfect lingerie set involves considering your body type, finding the right size and fit, selecting suitable fabrics, and exploring various styles. By understanding these factors and answering commonly asked questions, you'll be well-equipped to make confident decisions when shopping for lingerie. Remember, the most important thing is to choose pieces that make you feel comfortable, beautiful, and empowered. Happy lingerie shopping!
---