How to Choose the Perfect Lingerie for Your Wedding: The Ultimate Guide to Feeling Confident and Sexy on Your Big Day!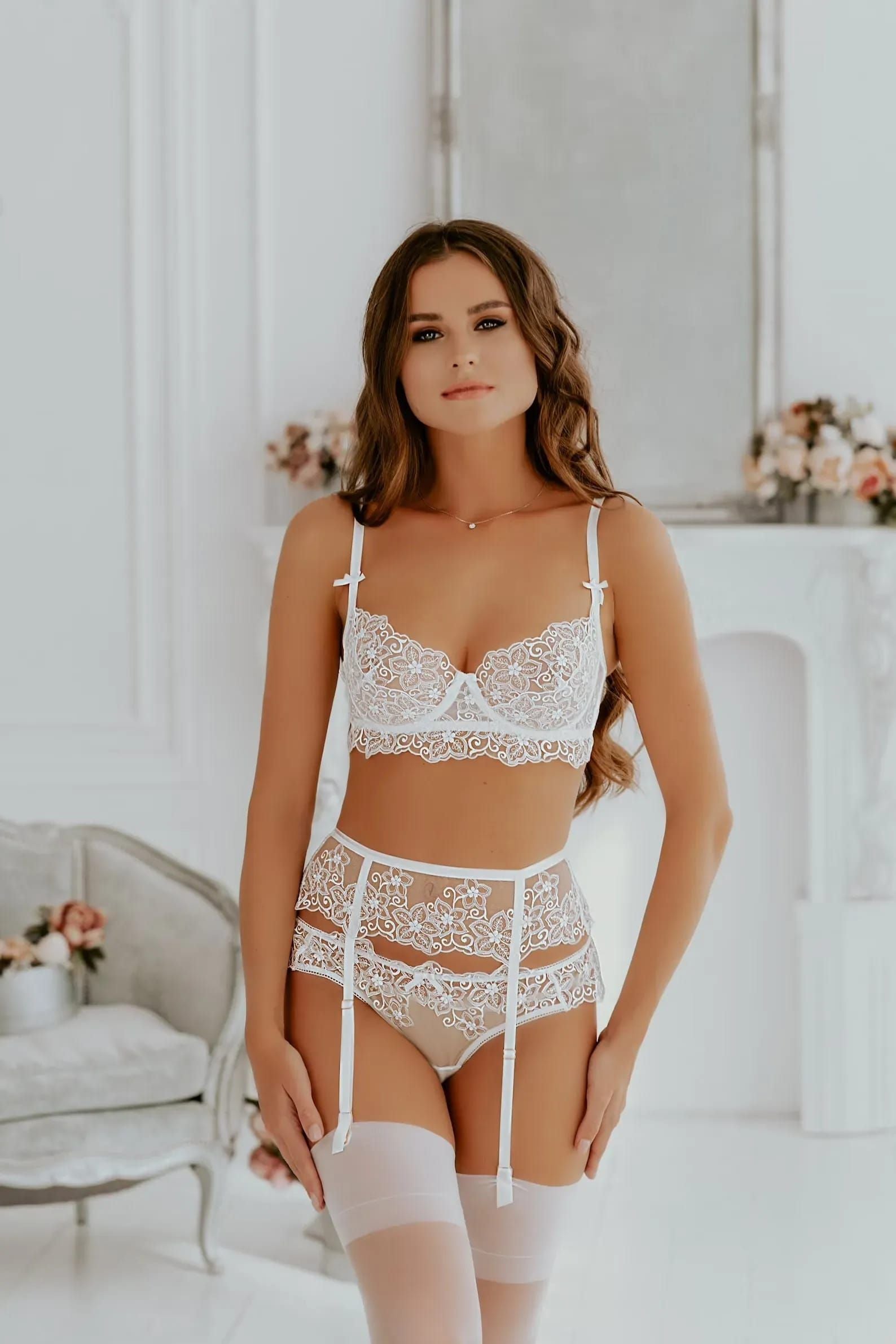 Tips for Choosing the Perfect Lingerie for Your Wedding Day
Comfort is Key
First things first, congratulations! Your wedding day is a special occasion, and comfort should be a top priority. You'll be wearing your lingerie for a long time, so it's crucial to ensure it fits well and feels comfortable against your skin. Look for lingerie that is crafted from breathable fabrics like cotton or silk. These materials not only feel luxurious but also allow your skin to breathe. Avoid anything too tight or constricting, as you want to feel at ease and able to move freely throughout the day.
Consider Your Wedding Dress Style
Next, it's essential to consider the style of your wedding dress when selecting lingerie. Your lingerie should not only enhance your overall look but also complement your dress seamlessly. For example, if you have a strapless or backless dress, you'll want to find a bra that offers support without visible straps. Look for options like strapless or adhesive bras that provide the necessary lift and support while remaining discreet. If you have a form-fitting dress, consider shapewear to smooth and contour your figure, creating a streamlined silhouette. The right lingerie can help you feel confident and ensure that your dress fits flawlessly.
Don't Forget the Color
While white or ivory lingerie is a popular choice for many brides, don't be afraid to explore other options. Consider incorporating a touch of color or adding something blue for a playful and memorable twist. Soft pastels, delicate blush tones, or even bold jewel hues can be beautiful alternatives to traditional colors. The key is to select a color that aligns with your personal style and makes you feel radiant and special on your big day.
Choose What Makes You Feel Confident and Beautiful
Above all, remember that your wedding day is a celebration of your love and unique beauty. Choose lingerie that makes you feel confident, empowered, and utterly beautiful. Whether you prefer classic and elegant styles with intricate lace details or opt for more daring and contemporary designs with intricate cutouts, there is lingerie out there for every bride. The right piece will not only enhance your natural allure but also make you feel like the goddess you are as you walk down the aisle.
With these tips in mind, you'll be well-equipped to choose the perfect lingerie for your wedding day. Remember, it's all about finding a balance between comfort, style, and personal expression. By selecting lingerie that embraces your individuality and matches the tone of your wedding, you'll feel stunning from the inside out as you embark on this beautiful journey to marry the love of your life.
---